Custom Molds
Design Capabilities:
Lansen provides complete project management, product design, refinement and analysis.
We work with current releases of Cadra, SolidWorks and Surfcam to provide the latest in technology to support our customers and mold making facility.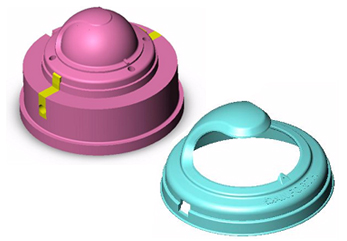 Tooling Capabilities:
Our trained and experienced mold makers use a combination of CAD/CAM and CNC machinery to produce high quality injection molds.
We match our customer needs with quality cost effective tooling.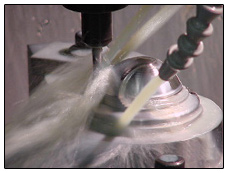 Machining Facilities List:
Cincinnati 3 Axis Vertical CNC Machining Center, 20x20x20 travel
Fadal 3 Axis Vertical CNC Machining Center, 22x16x20 travel
ProtoTrak DMP 3 Axis Bed Mill, AGE 3 controls, 31x17x23 travel
Yuasa TPDX-5C Rotary 4th Axis, Full 4th Aixs and Indexer
ProtoTrak TRL1745P CNC Lathe, 17x45 travel
H. T Schudin Hydraulic Cylindrical Grinder, 8x16 travel, 16" Dia Wheel
Milwaukee Model K Vertical Miller, 36x13x20 travel
Agie Spirit 2 CNC EDM 12x10x10 travel
Hansvedt EDM with CNC System 3R Head
Surface Grinders, Ranging 6x11 to 17x42 travel
Vertical Profile Machines, Bridgeport
Harig DedTru Centerless Grinder
South Bend Lathe, 10x24 travel